Providing Parents and carers with support and wellbeing
Our support groups and coffee mornings are open to all parents and carers raising children (from birth to adulthood) with additional needs, be they developmental, educational, emotional, medical or any type of disability. No need to book, come along, pull up a chair and have a brew with other carers and our peer-support volunteers.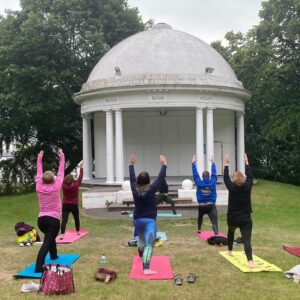 Yoga at the Bandstand
Join the Positivitree at the bandstand in Vale Park for open air yoga. Anyone aged 16+ can attend the sessions and all must complete a Physical Activity Readiness Questionnaire (only one form needs completing for all sessions)  Click here to register for yoga in the bandstand.
7.30pm Monday and Thursday
6:45am Tuesday, Wednesday and Friday


Sessions are on donation basis
Vale Park Bandstand, New Brighton